Two times in a row with only three weeks between I was at Hermannshof in April. So I will show you a lot of pictures in a row. In this time of the year, the bulbs are blooming, but there are beautiful woods too. The end of the row ist Wisteria – you will understand why, when you see the blogpost. But we start with the daffodils and the early blooming tulips.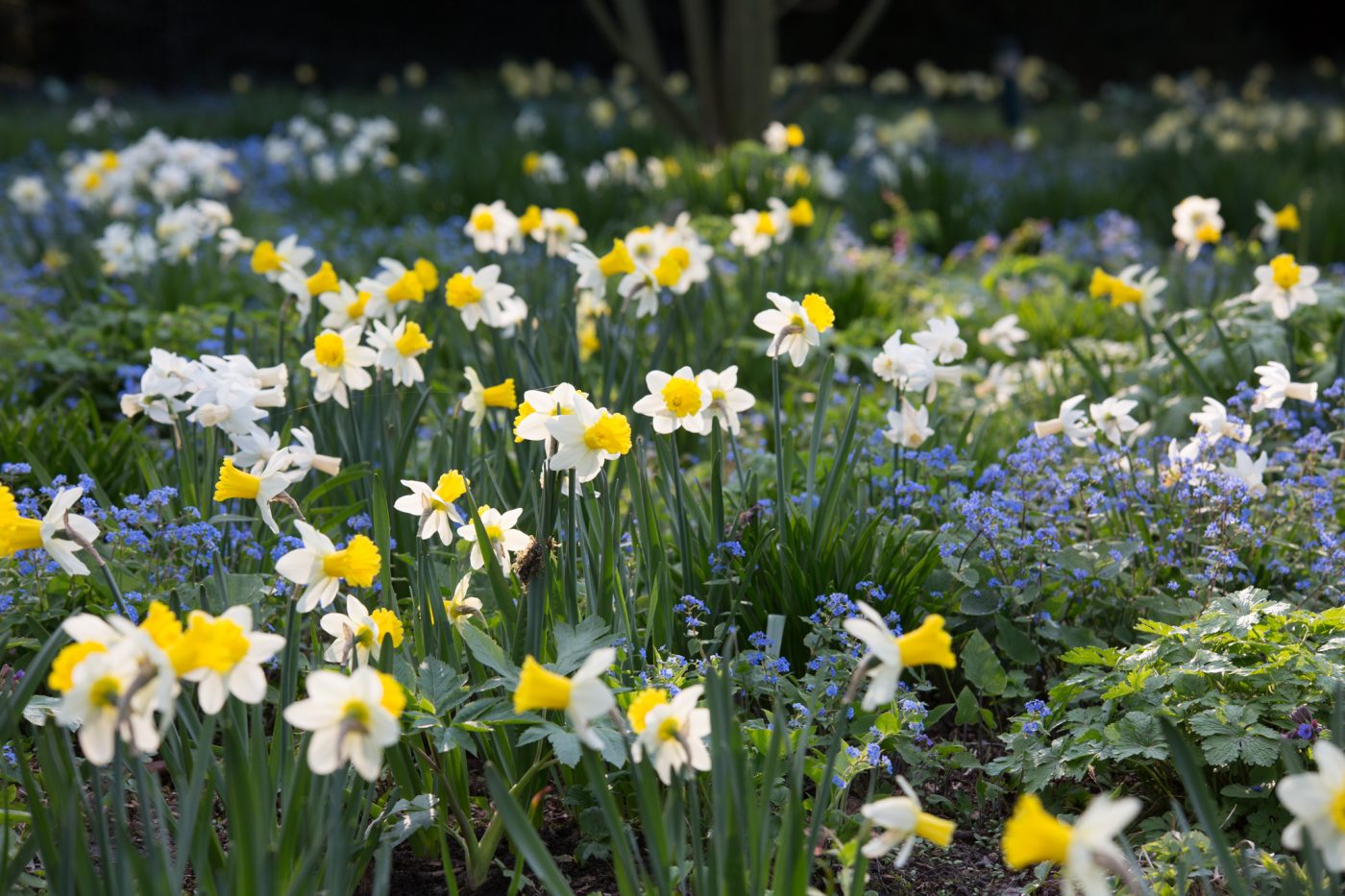 Daffodils love a normal and not too dry soil and also cope with light shadow. I have to say that there are also Daffodils that need an alpinum to grow, but today we don't talk about these. On the right places at Hermannshof, they grow lushly. Here are some of the varieties: Narcissus cyclamineus "Jenny", cyclamineus "Rapture", jonquilla "Pipit", triandrus "Thalia", triandrus "Sailboat", triandrus "Hawera", triandrus "Petrel" und triandrus "Ice Wings". In semi-shade they are planted in large areas combined with Omphalodes. This is a really nice carpet in white, yellow and light blue.
Besides daffodils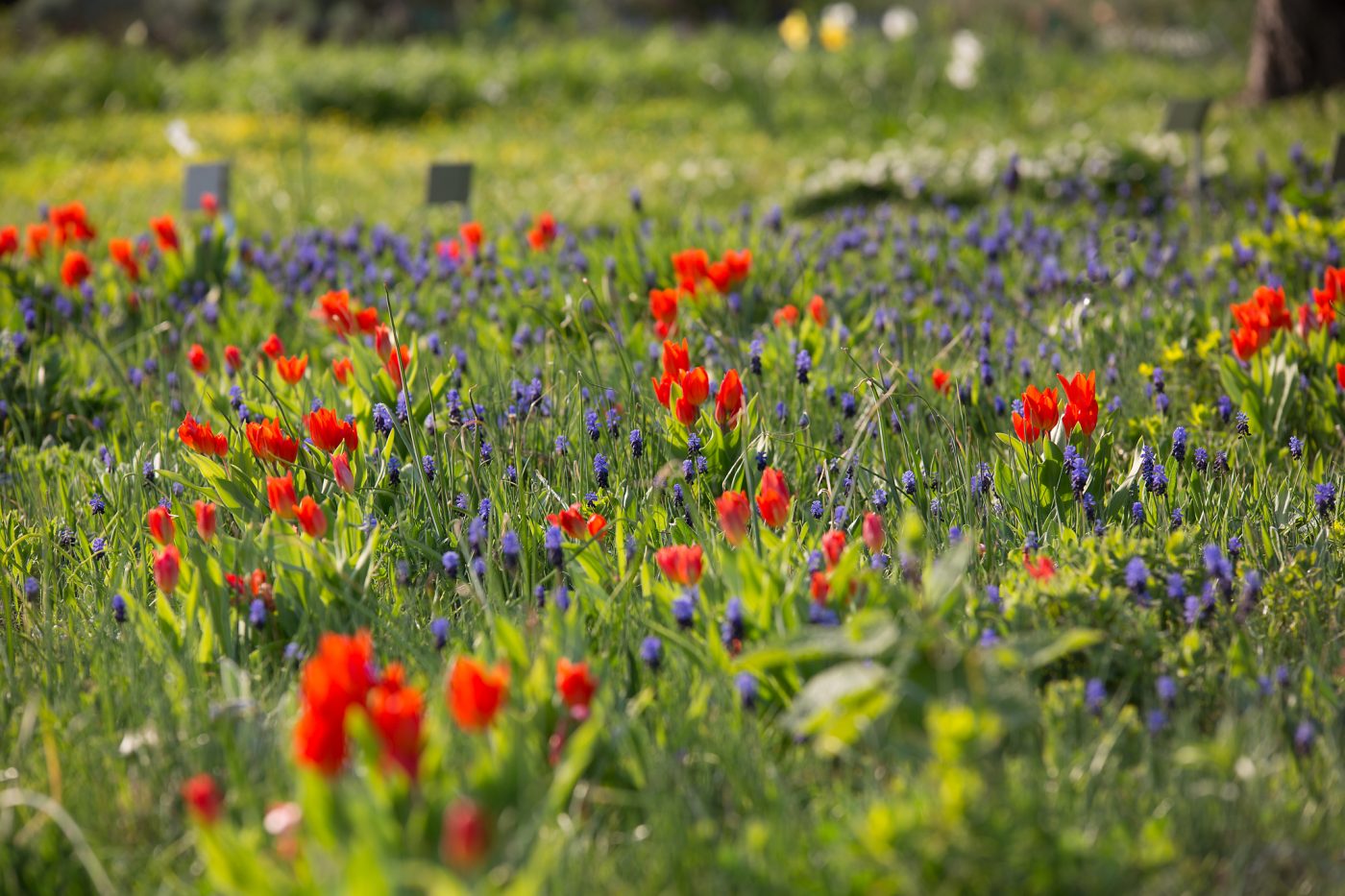 In full sun the early tulips bloom with Muscari. There are flaming red Tulipa praestans "Füsilier" or on the dry hill the white Tulipa humilis "Alba". The humilis are in my garden the first ones too. Next to them are the Iris bucharica, a fantastic Iris that is rarely seen in gardens. I had it once, but it's difficult to grow because Iris bucharica need a good drain capacity.
Everywhere there are little beauty to discover, for example the pure white Sanguinara canadense plena or the delicate Anemone apennina. Only in a few weeks the later structures will be seen. But this is the very charme of this year-round attractive garden: It never looks the same.