Very often while driving on B464 I looked over the fields into the land and saw many beautiful sunsets. And I always wanted to go there with my camera to see, if that scenery is also good for a picture. On one evening I finally grabbed my camera and went out.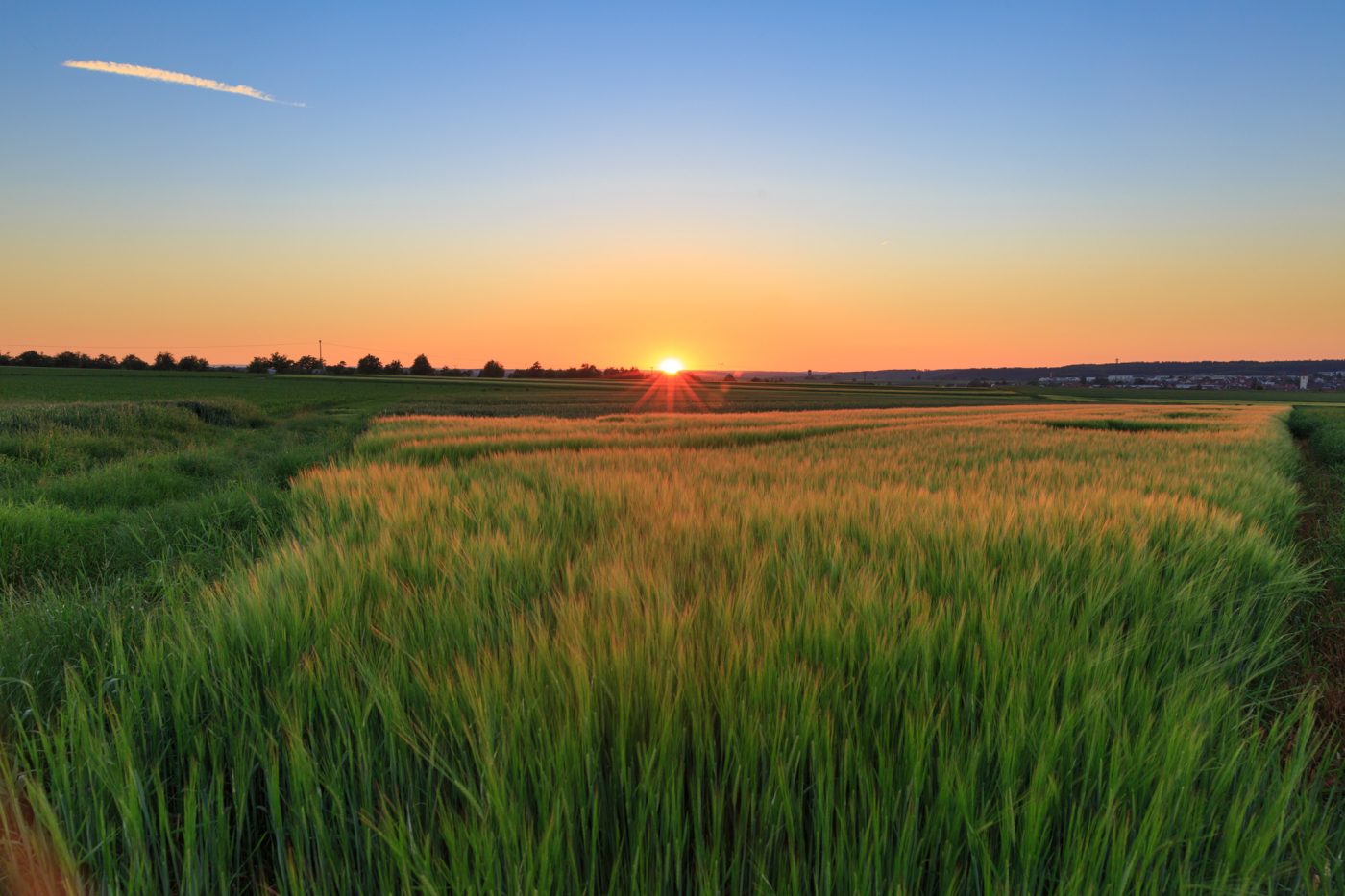 Technically it's a challenge. Powerful backlight, light sky and dark foreground – but the eyes don't see it like this, they look at the scenery as it is evenly lit. To make the fotos look like the eyes see it, I had to use some techniques. First hand my beloved graduated filters. Then a picture combined from several pictures with different exposures. To do this, I used a tripod.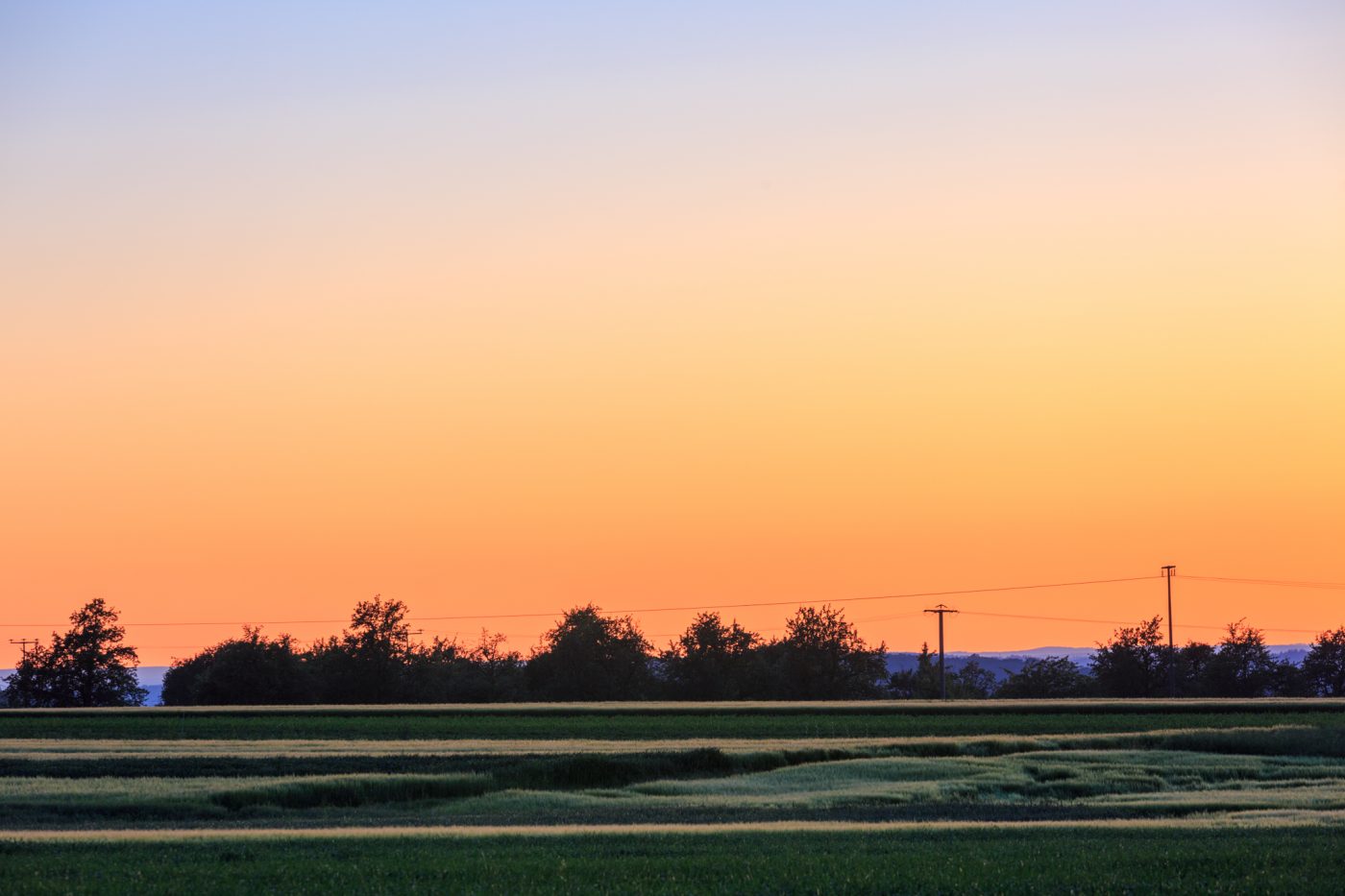 I did two variations: One HDR, aka three different exposures, and several photos put together in Photoshop. The latter has the advantage that there can be used photos with different focus. So the picture is sharp all over.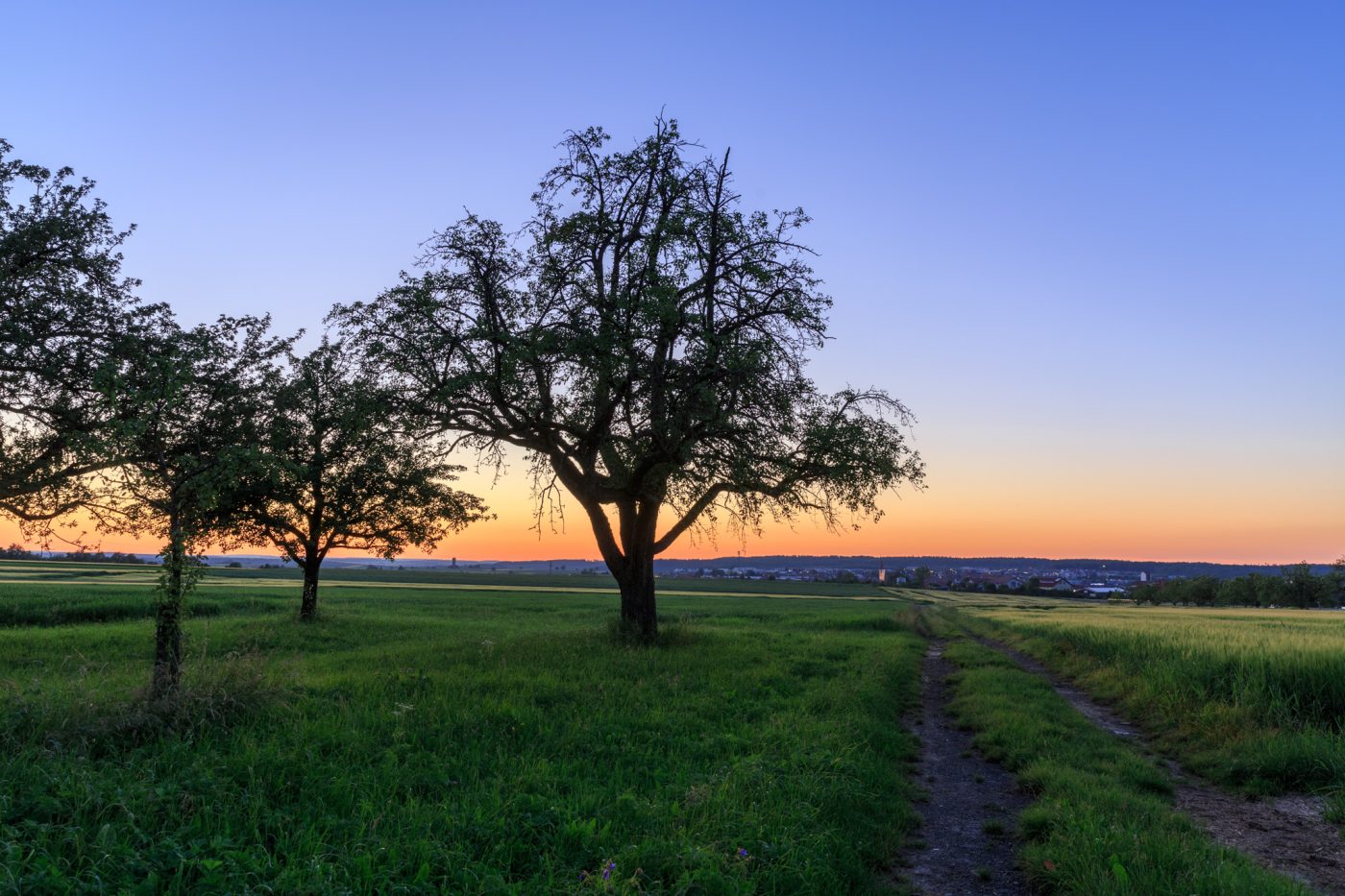 Field in bright daylight
On a morning a few days later I was only three kilometers further in the fields above the small town of Hildrizhausen. Because I wanted to hike I took only my camera with the 24-70mm. It's good to go from time to time with light luggage. It was a wonderful morning with only a few fluffy clouds on a blue sky. Lights and shadows were playing in the fields. This panorama is made of some upright formats which were taken by hand. This requires some training without tripod and you have to work fast. But when the light is so powerful, the shutter speed is fast even with a f8 aperture, so this works fine.

From the fields I went into the Schönbuch woods. The higher the sun went, the hotter it was and so the shadow between the big trees was highly welcome. In the Schönbuch you can find many huge old trees, mostly oaks and beeches. To make the picture of this big tree, I put together two pictures, a vertical panorama of the beautiful "Gabel-Eiche" which means "Fork Oak".