First day on the road. With some obstacles, but this seems necessary somehow ;-). I had to clean up the RV first, it was obviously returning from Burning Man Festival, because virtually everywhere there was white dust. Then I packed it with the result that I have to search everything… It will take some time to get used to this.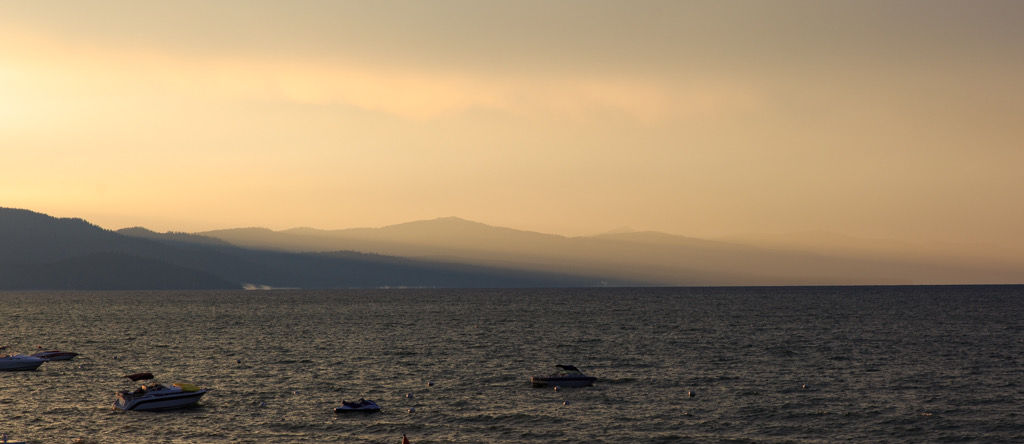 The biggest issue was that I killed my iPhone by punching the wrong code too often. I must have been sleepy :-/ So I had to set up my phone completely new. But now I'm online again, could chat and phone with my beloved ones and have navigation. The best thing: I was sure that I could handle this – and so it was.
Other directions
Against my plans I decided to head in the direction of Reno. I wanted to be at Crater Lake, but because of the massive wildfires there is smoke nearly everywhere in the Northwest. As all my destinations are in this region, I still don't know what to do. Time will show. One of my destinations is the Columbia Gorge, it's so sad to see this huge disastrous wildfire raging through Eagle Creek and all the beautiful spots there. I hope there will be some rain soon to help containing the fires. Let's see what will happen.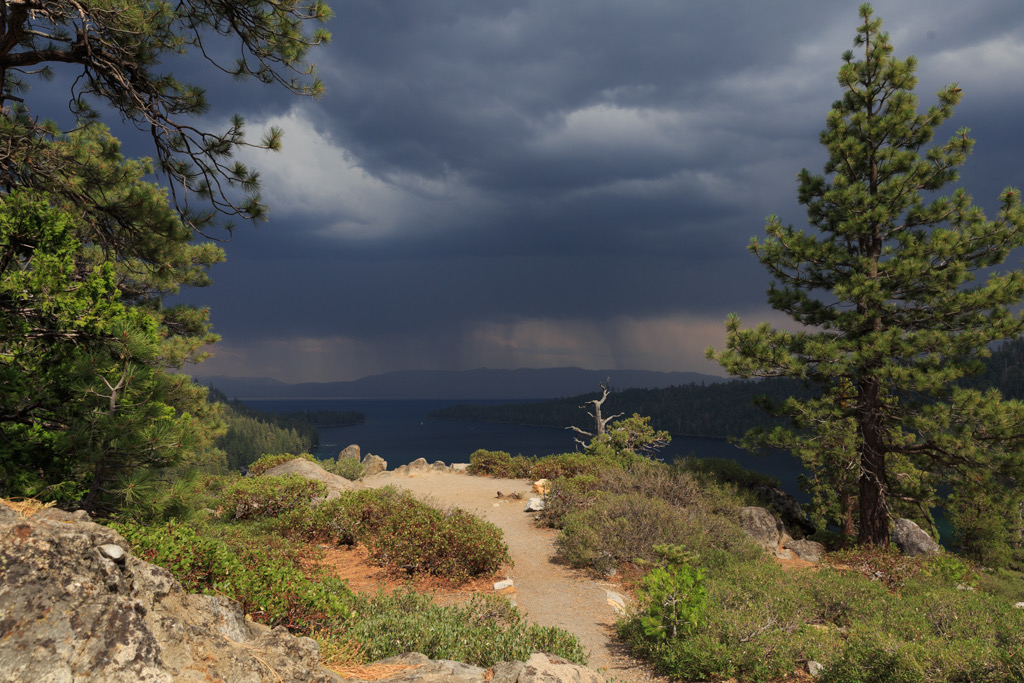 Here at Lake Tahoe, rain is no problem, at least these days. Spontaneously I left the highway to Reno and this was a good decision. It's awesome here! A huge thunderstorm came, then it began to hail. At the time I reached the campground in South Lake Tahoe it rained like crazy and I was lucky that I didn't have to set up a tent…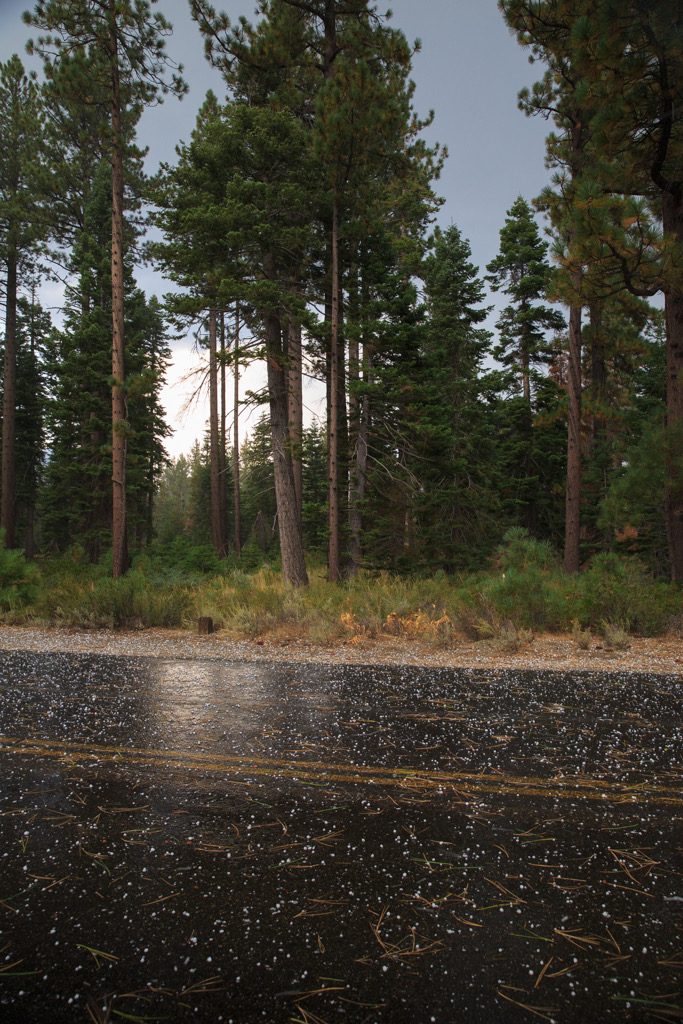 The landscape is fantastic, smooth grinded granite blocks, huge helmlocks and pines, white rocks in between, them huge lake and mountains with patches of snow.