One of the most beautiful japanese gardens I know is situated in Portland. When I was in Japan I couldn't visit all the famous gardens, so I only can give my impressions of this remarkable and impressing visit in Portland. I was returning from the coast to Portland because of some rainy days, I wanted to have city around me, nice cafes, museums and I wanted to see Powell's Wold of Books which is perfect for a rainy day.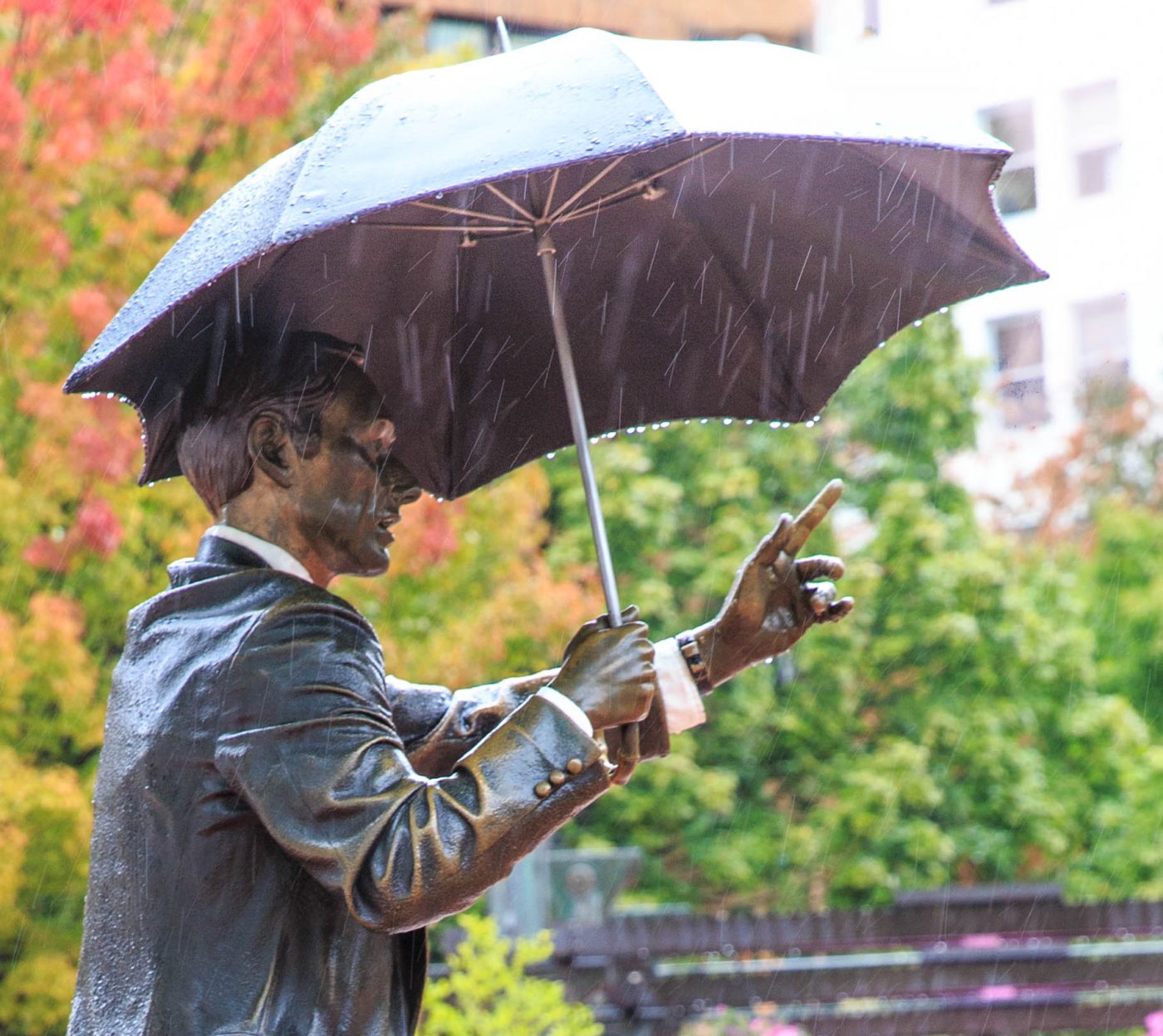 Yes, it did rain, but things were going their own way, as usual. Yes, I was in a cafe but then the rain stopped and I decided spontaneusly to take the bus to the Japanese Garden. The greyish weather with light rain matches perfectly with the japanese garden culture which lives from its delicate shades of greens and greys. And without rain there is no moss, which is one of the key ingredients for an japanese garden. What means that Portland is the perfect place for such a garden.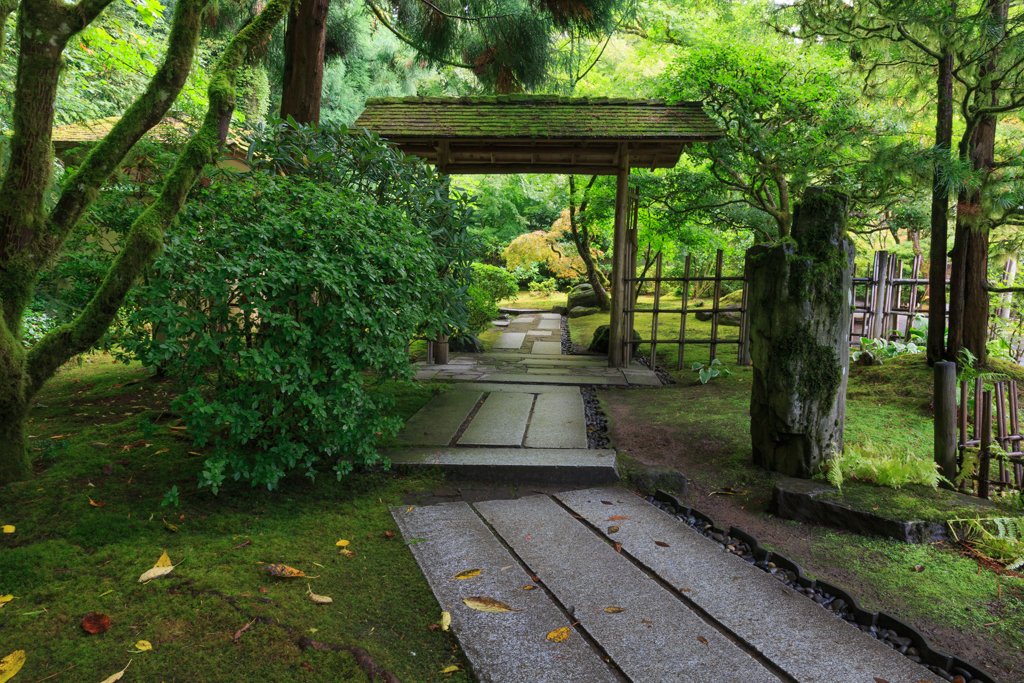 Lost in time and space
In the garden there are may different maple trees in beautiful shapes and structures. The fall colours just started, but the beauty of this garden is not depending on one season. Sure, I did take a picture of the famous maple tree, which is beautiful but sits not on an perfect spot, squeezed between the gallery pavilion and other trees.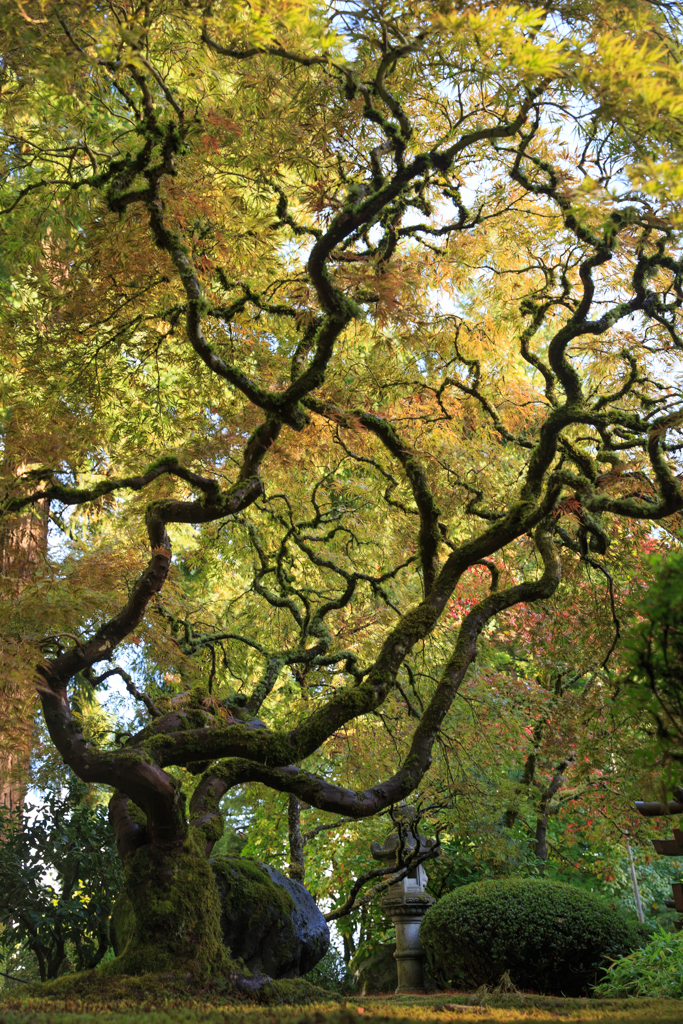 The garden shows different styles, from zen garden to dark moss garden or water garden. At many places are benches or small pavilions to sit, watch and savor.
The landscape of an japanese garden is not a realistic but an idealized one. Everything is planted in perfect perspective for the intended visitor. Everything is there on purpose. But what you don't find in this garden are clipped trees that look like clipped trees, and what is often misinterpreted in the western countries as japanese style. Sure, the trees are clipped and the bambus is pruned, but in such a natural way that it looks perfect. I loved this!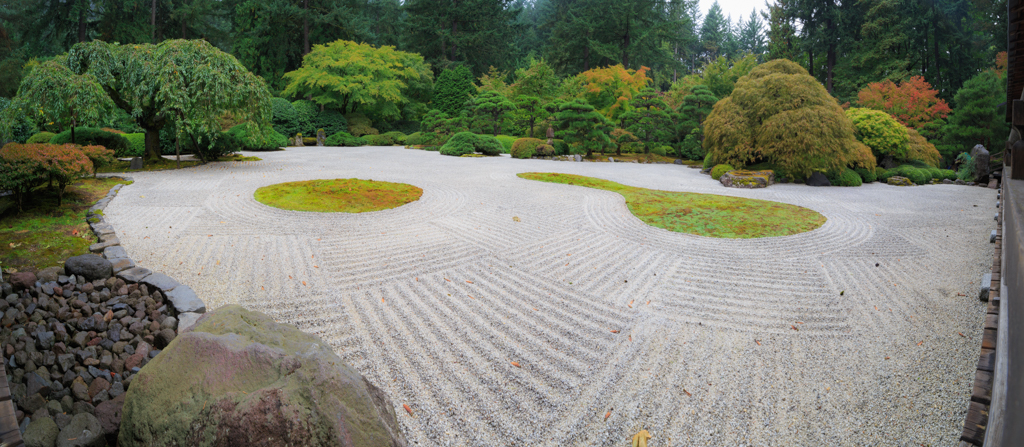 For four and a half hour I was lost in time and space in this wonderful garden. Please look at the end of this post for more pictures, there is a whole gallery!
Nearly lost again
Back in the city I nearly got lost a second time at Powell's Wold of Books. In this huge store which spans a whole block you can look for new and used books and find some rarities too. Enough to stay there for a day or even more. I spent a long time at Jazz and Garden, of course.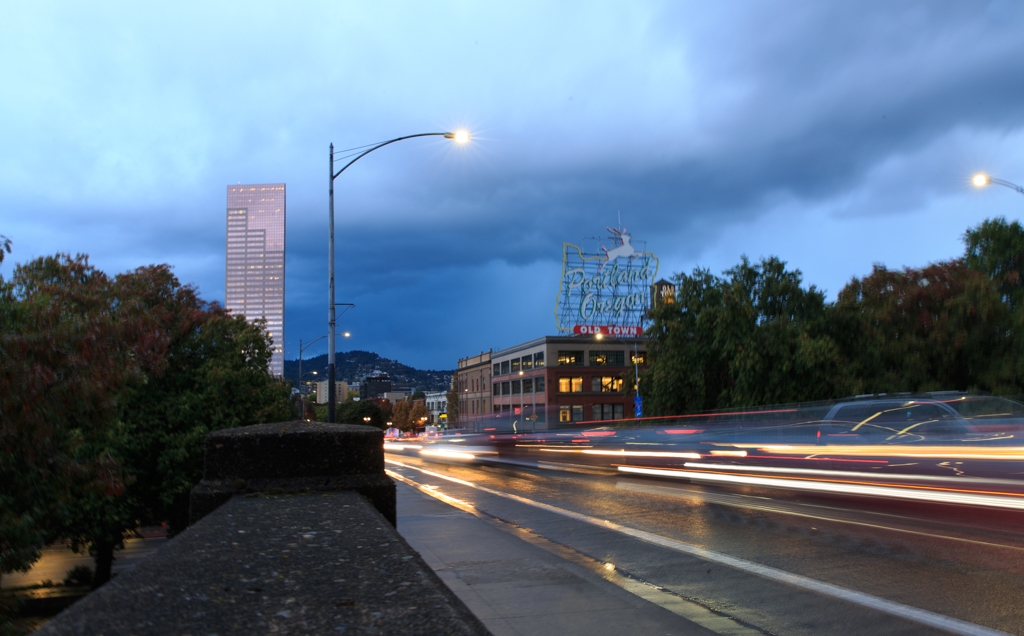 The evening I had the great pleasure to meet Tom again for dinner – the last time before I'm leaving Portland to go south along the coast. Thanks for taking your time for the guest from Germany! We were in one of the many pubs and bars of Portland where you can get one of the famous beers from small local breweries. Portland is a city to come back with nice and cool people, I loved it from the first moment.
Here is the gallery of the Japanese Garden for you – enjoy!